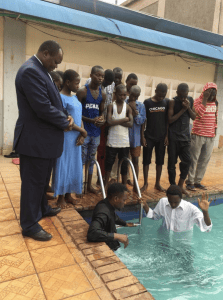 Bishop Daniel Khatera of the Rehoboth Christ mission Centre is one of the key missional leaders in Kisii (Western Region) Kenya. In June 2019 he was training by our Kenyan staff on how he could establish churches by sending out his congregation members to do ministry. Through the bishop's obedience and passion for the Kingdom, he has trained many other leaders. Among them is Fred Keraro.
Fred, as a second generation leader, reached out to Brian and Josephat (former street kids) through use of the JESUS film. Both Brian and Josephat committed their lives to Christ and wanted to reach out to other kids around them.  Both Brian and Josephat have been rehabilitated and are back to school through the generosity of Bishop Khatera.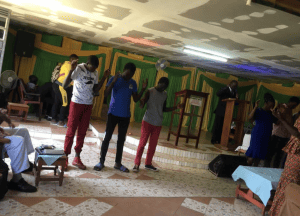 While in school Brian, a third generation leader in this ongoing discipleship chain,  shared with other boys and now has a 4th generation missional community where they meet weekly every Saturday and many new believers were baptized this March 2021.  Through Brian, Dickson was reached and won to Christ and Dickson has gone ahead and planted a 5th generation missional community. It has five new believers whom he meets with on a weekly basis. Brian's prayer and passion is that he will continue to be used of God to influence his peers for the glory of God.