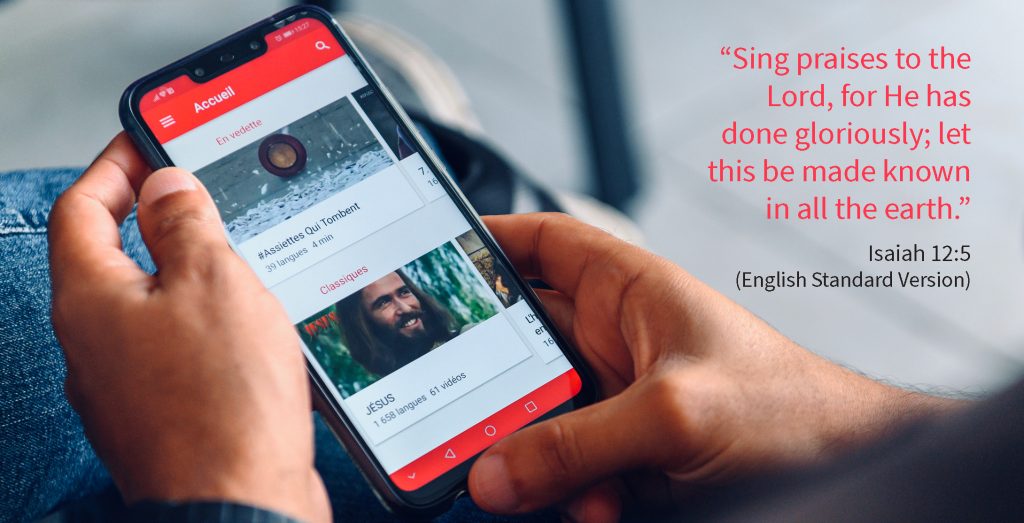 Last month Cru had a global leadership conference that focused on celebrating what God has done around the world over the last 10 years. It was an incredible time to hear reports from so many different areas!
Jesus Film Project has seen so much happen in the last decade and it's been exciting to be a part of that. Our ministry has seen hundreds of film translations completed as well as new films produced and acquired that can help lead people to Jesus. In addition, we have seen a digital wave happen with our apps,  social media platforms and engaging users in a spiritual journey. Resources, like the ones Amy's team produces, have helped make our media even more effective for evangelism and discipleship. All in all it has been a phenomenal time to be involved in the Great Commission and we thank God for the privilege.
Looking forward, for those of you who love stats, here is what Jesus Film is praying for in the next decade.
1 billion exposures to the gospel annually
Finish 350 Jesus Film language translations for people groups with over 50,000 speakers
Complete 1000 smaller language translations with the help of partners
Intentionally reach the most unreached countries of the world (Jesus Film has identified the top 12 countries to be China, India, Indonesia, Pakistan, Bangladesh, Japan, Egypt, Vietnam, Iran, Turkey, Thailand and Russia)
We ask you to join with us in praying for our plans and for these areas of the world, that God would continue to use JF media tools to reach the least and the lost. The time feels like it's growing short, and we want to see as many changed by the gospel as possible. Thank you for standing with us!