The Covid-19 pandemic has impacted the world is many ways – countries have closed their borders, much of the global population is "sheltered in place", and events have been canceled. But in the midst of all this God is working amongst his church. While the TV and the Internet are filled with dismay, God is ministering to people in the simplest of ways.
The neighborhood men's Bible group that we started several years ago has been transformed into a Neighborhood Care group. Each of them is reaching out to the homes around them to be sure they are doing well and praying for them. Here are some reports I received this past week from several leaders who serve alongside us in ministry around the world that are doing similar outreaches:
From Bau in Vietnam…
What is going on right now in Vietnam and the world that no one could imagine. Vietnam has 1.5 millions of Christians with 10,000 churches. Because of the order of Vietnamese government not allowed for gathering more than 20 people. Just in one week, from 10,000 church but now there are 300,000 churches worshipping the LORD this morning. It looks like the early church in Jerusalem under persecution. From now on, people would read the book of Acts with new perspective about church and how the Lord's church looks like.
From Prince in India…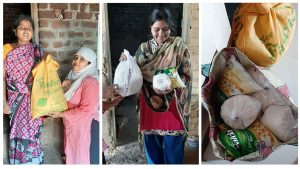 Pastor Prakash Kandare from Maharashtra (eat-central India)) and his family are taking a step of faith to provide provision for their believer families who depended on daily wages… He is praying for some resources so that they can provide to few more people. Continue to pray for his ministry…
From Gina in Romania…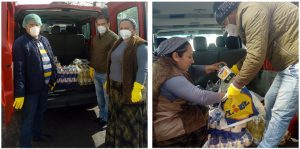 Daniel ( the Gypsy leader of church planting movements in South Romania) and his family taking food to their brothers and sisters, as well as to those Gypsies that have nothing to eat. Please pray for them!