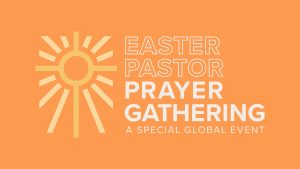 In light of COVID-19, tune in Monday, April 6th at 8:00 AM PDT for a unique digital worship experience with Pastor Rick Warren and church leaders from around the world!
The global pandemic of COVID-19 has changed so much about how our churches will experience Easter this year. This is the first time many of us will celebrate the resurrection of Jesus outside of church buildings. No matter what the circumstances are or how we gather together, the message of Easter remains the same: Jesus is the hope of the world.
Join church leaders from around the globe as we join together in fellowship and inspiration, and seek God heading into Easter Sunday. We'll pray for our churches, communities, and the globe united as the body of Christ to hold out the hope of the resurrection at Easter.