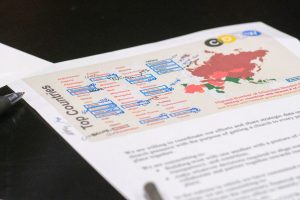 Just after I sent last months update on the Coalition of the Willing (COTW) ,the Presidents and top leaders from 23 organizations gathered in Orlando Florida for the first gathering of the Coalition of the Willing. This group of missions organizations is collectively willing to coordinate their efforts and share strategic data on Christian and church presence with the purpose of getting a church to every people and every place together.
The gathering allowed us to build trust with one another with a posture of unselfish humility, transparency, and contrition.  And to align our organizations in order to collaborate and partner together towards reaching every people and every place.  As a result of our time together we agreed to spearhead national church planting saturation initiatives in 23 countries. Each ministry committed to:
Allocate the necessary financial and human resources

 

Exhaust every effort to identify the key networks, organizations, alliances, denominations, etc.

 

Communicate to the COTW the dates/locations of National and Regional level vision castings and ask for their involvement, networking, and participation.

 

Based on the outcome of the meetings allocate the necessary resources to equip the willing with what is needed to implement a nationwide saturation strategy.

 

Invite the relevant resource providers.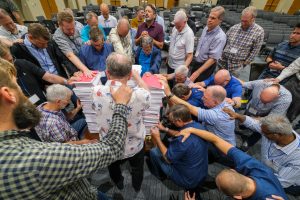 One of the highlights was praying over the 649395 villages of India that are mapped and tracked in the iShare system we have developed. By the end of this year we will be able to map every village, town, or neighborhood in the world so that missions organizations can collaborate on trusting God for a church in every one of them.