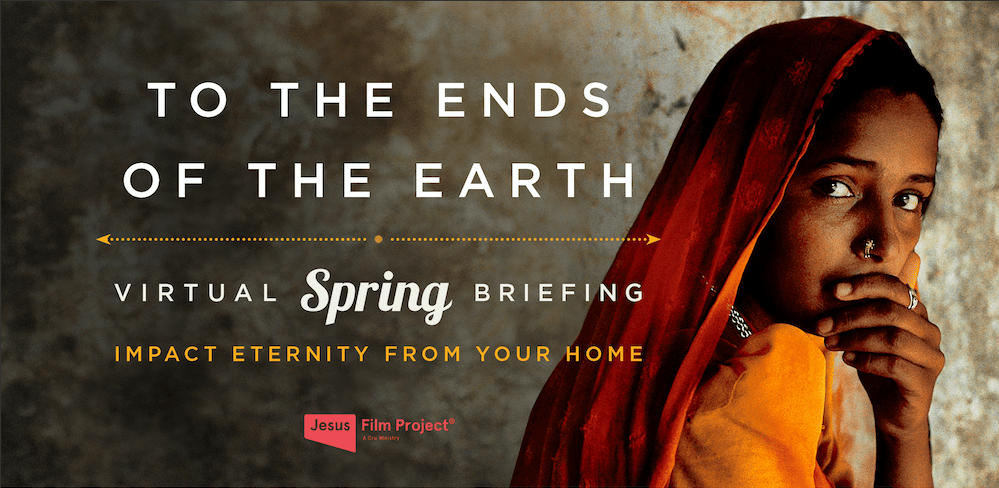 As you know, most people in the world live in spiritual darkness, separated from a heavenly Father who wants to show them His love. God has equipped us with His story of reconciliation and new life, and He compels us to engage those who don't know Him.
The work of being His witnesses "to the ends of the earth" is still before us and more pressing than ever before.
We want to invite you as our personal ministry partner to join the Jesus Film Project Virtual Spring Briefing, together, we will learn of:
God's heart for each person in every nation, tribe and tongue.

Innovative tools, partnerships and strategies that are revolutionizing the way we go.

God's desire for each of us to play a part.
Each evening at 8 p.m. EST, you will encounter unique one-hour content and an opportunity to interact with the speakers afterwards. The recorded content will subsequently be available on demand.
Discover your part in fulfilling the Great Commision.
---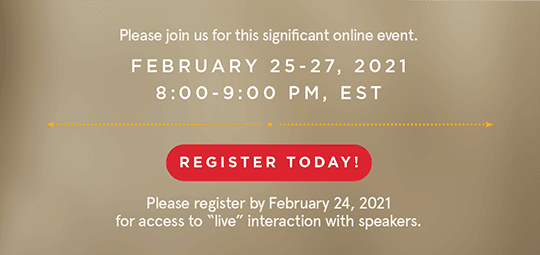 *An opportunity for financial involvement in Jesus Film Project will be presented.