This year has been unique for sure, but it has also been a year of God working in so many ways. Although the twists and turns have been many, there has been clear impact of the gospel all around us. I am sure the path God has taken us down this year is different from yours but hopefully it will encourage you to see His hand of guidance all around you as well.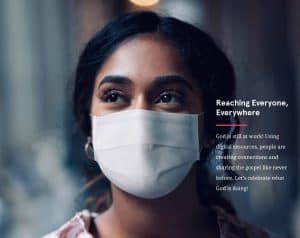 At the start of the year we were gathering reports from our fellow workers around the world on what God had done in 2019. As the numbers rolled in it was clear that 2019 was going to be much the same as 2018 with over 31,000 churches started around the world by their national ministries of Cru and over 29 million people indicating a decision to follow Christ as a result of the JESUS film. It was looking like 2020 would be the same.
Mike was scheduled to speak at a gathering of ministries in Thailand in early February. I had to rework my flight itinerary because all the flights going through China were being cancelled. After much consideration the trip was called off. I was also in charge of a training program to bring 25 emerging young leaders from our ministry in various countries to the USA which also had to be postponed. This would be the start of a year filled with plan B's, C's and even Z's.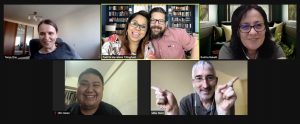 The Spring of 2020 was a period of rapid transition. Our office was closed and we all began working remotely. Since most of our work is with people outside the USA we were already using electronic communication but there were a few months of personal adjustment to new norms of living and working. We had already been using Zoom for several years so the increased use was actually beneficial as more people became accustomed to how to use video conferencing. This has proven to be a tool God has used to enable us to train and equip thousands of people around the world without the challenge of air travel and conference schedules.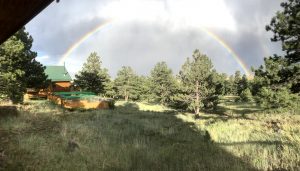 At the start of the year we had worked out a house swap with a couple in North Georgia for a 2 week period in June. Because we were working remotely anyway we decided there was no reason to stay in Orlando. So we planned an 8 week itinerary that took us to OH to visit Amy's Mom, then onto Chicago to visit our oldest 2 daughters who are going to graduate school. After this we went through Kansas City to visit Mike's brother and family on the way out to CO to spend 4 weeks in a cabin. We then went to MO for a family reunion with a return to FL in order to help our 3rd daughter move into a new apartment. We saw the varying ways the country was dealing with the pandemic and enjoyed the simple life of the rural lifestyle with no television. This time renewed our awareness of God's provision and the importance of relationships instead of things.
Once we got back home on August 1 we found out that Amy's mom was not doing well and was going on home hospice care. We repacked our bags and left for OH, uncertain of our schedule. We spent the next 14 weeks living out of our suitcase and sleeping on an air mattress while caring for Amy's mom. We were blessed by a church that has taken us on as one of their missionaries as they provided countless meals and prayer support for us. At 96 this mother of 12 knows hardship and has a deep Christian faith that keeps her going to this day. The time we have spent in OH this year was possible because of the remote office situation and our sojourner schedule enabled us to easily make the commitment to spend as much time as possible with her.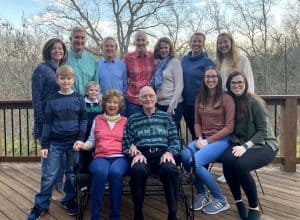 Because our time in MO with Mike's parents was so short back in June, we had planned to spend an extended Thanksgiving with them. So we packed our bags in OH and traveled on to MO. We also arranged for all 4 of our girls to join us, along with Mike's 2 brothers and family. We all got tested ahead of time for COVID-19 so as to not spread anything to Mike's parents. The time was a joy to be with family and to hug people (not just air hug). The months of remote living, being separated from close relationships and social distancing made us all enjoy the time together even more. We realize all the more the ways in which God has been providing so we are truly thankful.
As the year comes to an end we look back on a year that we could not have planned or imagined. It was definitely filled with challenge and flexibility. But we have seen an explosion of impact that our ministry and lives are having globally. The 25 emerging leaders have still been equipped via ongoing virtual training. We held a global conference of our staff that impacted 20 times the numbers we usually reach. The project Mike has been working on to map church presence around the world has gained endorsement by many more ministries, and we were able to see most of Mike's and Amy's family during our travels. We even returned home to a stack of mail that included special year-end gifts from many of our support team.
All in all 2020 has been a year of God's amazing handiwork.