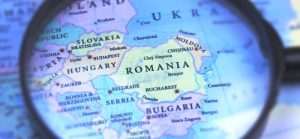 Mike will be in Eastern Europe for most of November helping to train a group of emerging leaders within our ministry. For the past 18 months we have been taking 21 staff of Cru from 13 different countries through a leadership development program. These are men and women who have already been leading within their national ministries and are able to give regional and global direction to our ministries around the world.
During this same time period the global ministry of Campus Crusade for Christ has been restructuring to put more national leaders in place. Almost all of our ministries in 180+ countries are lead by people from the country or a nearby country. We have also setup continental teams of indigenous experts to guide strategy development, resource gathering, operational support and leadership development for that specific area.
So the leaders we are training will be positioned to help our ministries connect with church movement organizations, local denominations and strategies to multiply the church to every village, town, and neighborhood throughout the countries. God is raising up men and women of great faith, vision and competence to help fulfill the Great Commission in this generation.