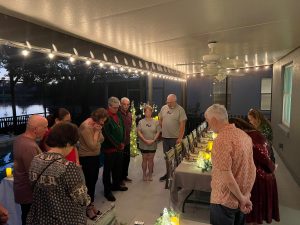 Last month we asked you to pray for an outreach we had planned in our neighborhood. This was planned by our neighborhood house church that we have started. There are 7 couples from our neighborhood in the house church, and we each invited 1-2 neighbors. So we have about 45 people in our house for dinner and a program.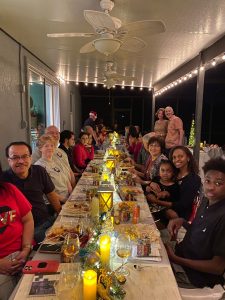 We had each of the neighborhood church members share during our program. They talked about how meaningful it has been to have a community of friends who care for one another and study the Bible. We read the Christmas story and invited everyone to join us at our January service (held at our house) or the men's study (also at our house).
Pray for several men from the neighborhood who we have invited to join us at a car show. This is a casual opportunity for them to make friendships and maybe come to on of our Bible studies. Also, pray for some to join us for church. If we grow then we will expand to one of the other neighbor's homes. Sounds a lot like Acts!