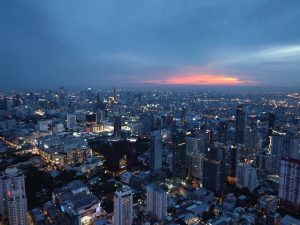 I am currently in Bangkok, Thailand with about 300 national leaders from our ministry around the world. There are 109 countries represented so it is an amazing time of hearing what God is doing around the world. Although these countries represent a wide variety of cultural, political and spiritual environments it is evident that God has a common plan.
God's heart is for the nations of the world. That believers are engaged in discipling others and that churches are helping to establish local churches where there is none. Our ministry leaders are committed to helping these outcomes. While this looks different in each country, it is what they pray for and raise up workers for this part of the harvest.
We heard amazing stories of believers in Asia doing evangelism and starting new secret churches in this harsh country. Then praying for the recent re-emergence of Covid in the country. We also heard the story of a young lady and her husband working for many years to start a new church in a Cambodia village. They then received training and resources from our leader in Vietnam, which borders Cambodia. As a result they were able to train others to join with them and start 14 additional churches in a short time.