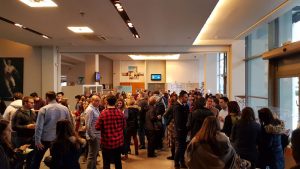 In Greece, a beautiful example of unity between the Orthodox Church and Agape Hellas (the name of Cru in Greece) has materialized over the past five years. His Eminence Ignatios, Bishop in the Orthodox Diocese of Volos, and Emmanuel Toufexis, the national director of Agape Hellas, share a similar vision for unity. His Eminence Ignatios and Emmanuel have noticed that young people in Greece are longing for a sign that Christian faith is viable today, and the two men believe that unity can play a significant role in revealing that it is.
The Orthodox Church and Agape have been encouraged by the change they have seen in their country as they walk side by side in partnership. In recent years, Agape published an Orthodox-oriented version of the "JESUS" film, and the Orthodox Church has distributed thousands (perhaps millions) of copies to people within their denomination.
Agape has hosted inter-Christian family meetings where Orthodox, Catholic, and Evangelical couples come together to learn from speakers within each tradition about common family problems. Through these efforts, His Eminence Ignatios and Emmanuel have moved beyond the boundaries of tradition for the sake of the gospel.
Emmanuel commented, "If we unite together, not the unity of churches, but the unity of hearts, people looking on will see that behind our unity, there is a God who coordinates everything. With this, we will give to the people what they actually need to listen to the message of the gospel."